New research has emerged challenging the claim made by Jeremy Hunt that more people die in hospitals at weekends. According to a study published in the Journal of Health Services Research and Policy this month, fewer people – not more – die in hospital at weekends compared with during the week. The new information contradicts the evidence used by Hunt in order to justify the imposition of the new junior doctors contract.
Researchers at the University of Manchester have seemingly debunked Hunt's claims that the higher death rate at the weekend is linked to lower staffing levels. Their analysis found that there are similar numbers of patients who attended Accident & Emergency (A&E) on both weekends and weekdays. However, proportionately fewer patients who attended A&E at the weekend were actually admitted to hospital. The average volume of admissions to A&E from community services such as GPs was reported to be 61% lower on weekends compared to weekdays, and there were fewer deaths following direct admissions to A&E on weekends than weekdays.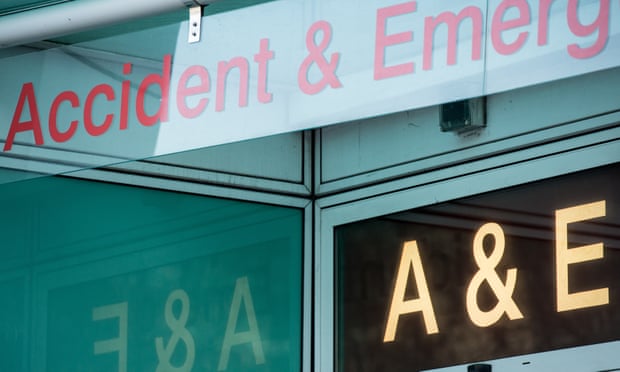 (Image courtesy of  Chris Ratcliffe/Getty Images)
Study authors believe that the reduced availability of primary care services and the higher A&E admission threshold at weekends means fewer but sicker patients are admitted at weekends than during the week. They conclude that whilst increasing the workforce on weekends may increase the number of emergency admissions, and therefore lower mortality, it may not necessarily reduce the absolute number of deaths.
The article comes after previous research published in the British Medical Journal, and co-authored by Professor Sir Bruce Keogh, which suggested that more people died at the weekend through Hunt's so-called "weekend effect". The argument to increase the workforce on weekends was based on only numbers of patients admitted to hospital, not specifically numbers coming through A&E.
Overall, the new research concluded that patients attending A&E at the weekend were no more likely to die than if they attended during the week. Lead author of the study, Rachel Meacock, stated that the 'weekend effect' is a statistical artefact and extending services will not reduce the number of deaths. Instead, she believes the most likely impact of increasing the workforce on weekends will be an increase in the number of less severely ill patients who are admitted at the weekend, further pushing up NHS costs.
The original article in full is available to read here.