This is the second article in the Freshers series. Look out for more in the coming weeks!
---
Freshers is a whirlwind. It moves quickly, with each day and week in first term feeling so novel and new and exciting. You get this feeling of independence and freedom and a new life, and a slightly terrifying feeling of growing up too fast.
Going to uni is great for many reasons: you're doing what you love academically at a higher, more challenging level; you're making that first step in moving away from home, which can be as daunting as it is exciting; and you're meeting loads of new people who you'll spend the next years of your life surrounded by. While there's no doubt that £9,000 fees and the stress of medical school applications were not all for a social life, it is definitely a big part of feeling settled into your new environment. Combined with the new challenges of independent living, you're faced with the biggest changes of transitioning from home to university. I've come up with what are, in my opinion, the most important things to remember in this period.
Being an adult is terrifying, so don't worry if you struggle with independent living.
The biggest change you face moving from school to uni is the fact you're most likely no longer living with your parents. This feels like a massive culture shock, and it is like that for everybody. There is no shame in feeling as though you are trying hopelessly to prevent yourself from sinking into the bottomless pit that is dirty dishes and dirty clothes and cooking for yourself and remembering to shower and wake up for lectures. Uni is all at once a place where you have so much going on all the time and, paradoxically, seemingly endless amounts of time to be hungover and watch Netflix in your pyjamas. But it can be difficult and stressful to manage time effectively, and with the added complication of feeling homesick, stress can build up. You're not alone in feeling this way, and every university has Student Wellbeing services to turn to, if required.
Make the most of London while you can.
As I moved into my central London student halls last September, I realised I would probably never live in such an expensive postcode again. Make the most of this privilege – it truly is a privilege to be in such close contact to what is an economic, political, social and cultural hub of everything. Being a student in London is different to being a student in a provincial town or another city. Maybe it doesn't feel as much like a community of entirely students, but there are still 350,000 students in London. The pure size of the London student population, and the fact that there are so many people around who aren't students, brings along with it a wealth of opportunity. Whether this helps you get more involved in your interests, advance your future career, or simply just meet people, student life in London is enriched by the diversity of its members. It's also pretty awesome that iconic places and locations are now your go-to places, your local streets which you grow to know and love.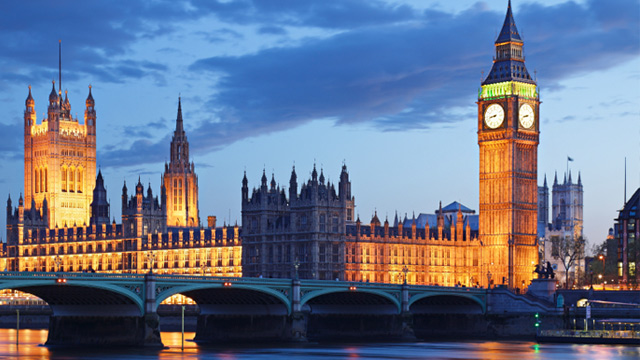 You will definitely make friends.
As a fresher you will probably already know people at university, see them clog your Facebook feed with photos of nights out with new friends, setting the bar high for your social expectations. One of the most stressful thoughts of going to uni is not knowing anybody and having to leave your school friends behind, having to meet a whole load of new people and make a whole load of new friends. I really vividly remember being terrified, somewhat illogically, that I wouldn't make friends at all. I know I'm not the only person who felt like this. Maybe you won't meet your lifelong best friend on your first day in halls, or make a solid group of close friends by the end of freshers' week, but you will make friends and settle fully within a few months. It can be scary going out in the first few days when you're only just getting to know people, and you can almost dwindle into existential crisis after forced small talk with strangers from halls about their summers, as you wonder if talking to these people will ever be easy. It will get easier. It's a great time to meet people who come from entirely different backgrounds to you, but who you have more in common in than you would have ever expected.
Experience as much as you possibly can; don't be afraid!
There are so many more opportunities at university than there are at school, more than I ever imagined possible. Be brave. For the first few weeks and months, I was too nervous to go to various societies, worried that I wasn't experienced or knowledgeable or talented enough. One perk of the size of a university is that if you do end up embarrassing yourself at some meeting or audition, you'll probably never see those people again. But, embarrassing yourself isn't such a big deal. Generally, people are very accepting and everybody is trying to embrace doing something new, so there's no shame in going into unfamiliar territory. Societies are a really great way of getting to know people outside the bubble of a Medicine degree, and can give you something to focus on that isn't purely academic.
Generally, be enthusiastic and throw yourself into every opportunity!
Looking back on the past year, I remember the fears and worries I had of coming to university, of moving to a big city where I knew no one, and I realise how unfounded they all were. It's hard work, and medicine is an extremely difficult course, but there's something really special about having worked so hard to get in and feeling so committed to everything you do. Every aspect of university life just requires enthusiasm, requires you to throw your all into it, and with that you can reap more benefits than you would have ever deemed possible. I wish I could do freshers all over again. Make the most of it, because this experience is most likely a once-in-a-lifetime thing, and the opportunities are limitless.
By Christen Van Den Berghe