Vinay Mandagere of the University of Bristol reviews the insightful tale, A Fortunate Man: The story of a country doctor
A Fortunate Man: the story of a country doctor is the classic tale of a country GP, Dr John Sassall. Written by the late John Berger, his simple dialogue, deep commentary and fresh narrative invigorates the essence of rural practice. This coupled with Jean Mohr's photographs, portraying Sassall at work and with patents transports the reader to Sassall's complex world. A fortunate man delves into the philosophy, sociology and perhaps most importantly the humanity of medicine. In a time where QOFs and targets dominate general practice, this book revisits the real reasons why doctors chose their vocation.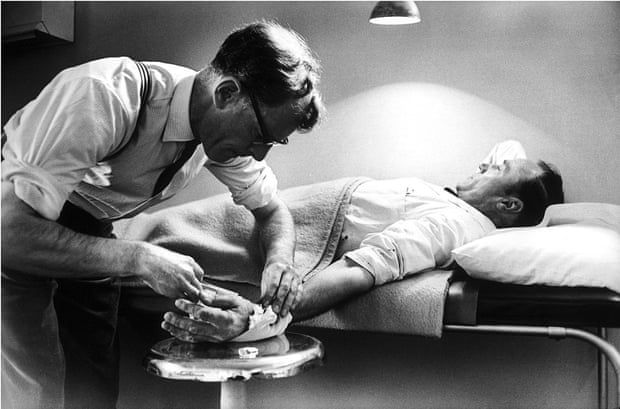 Perhaps one of the most important aspect Berger explores is Sassall's sheer dedication to his patients: a phenomenon rarely expressed and sometimes lacking in the medical profession. Interestingly, this dedication leads Sassall to acquire an unconventional role in the society, both as a healer and as a pillar of the community. For many, this may lead to an unusual intimacy with his patients, but due to Sassall's interpersonal skills he is able to keep the fragile doctor-patient relationship intact. We see this through Sassall's conversations with patients and how his seemingly untraditional practice (for example, jokingly swearing at his patients) allows his to remain integral to the community, which keeping his professionalism intact.
When we read literature on what makes a good doctor, we are so consumed by the doctor's ability to culminate knowledge and deal with uncertainty, we forget that it is dependent on the strength of the relationship with the patient. Berger highlights Sassall's ability to maintain interpersonal relationships as a cornerstone of his medical practice:
"When patients are describing their conditions or worries… he says again and again 'I know, I know'. He says it with genuine sympathy"
The doctor-patient relationship is a recurring theme in A fortunate man, an aspect which Berger feels is essential to any medical practice. Berger portrays the ideal relationship as resembling a fraternal bond, where there is a sense of familiarity and trust with the doctor, akin to a member of the family. Whilst this idea appears outdated, Burger does not depict this bond originating form a place of inferiority or submission, but rather a purer ideal to care and protect patients, especially the vulnerable.
"We submit to the doctor by quoting to ourselves a state of childhood and simultaneously extending our sense of family to include him. We imagine him as an honorary member of the family".
In modern medicine patients are increasingly empowered with widely-available knowledge, Berger's concepts of a fraternal bond is lost, and instead we are left with more static roles or doctor and patient.
Berger also highlights that as doctor's patients often have expectation which may seem unrealistic, we are often seen as healers who have all the answers. Unfortunately, this is often not the case, and whilst Sassall appears to be willing to try anything for the care of his patients. we must recognize our own limitations. This is a humbling thought, whilst patients may come to us seeking answers it may be beneficial to admit there is nothing left to do, and this admission may provide a semblance of closure.
John Berger's writing is inspiring, he explores numerous aspects of medicine many of which will be familiar to us. Berger's idealistic principles of medicine are often at odds with the struggles Sassall must face and I often found the clash frustrating, yet compelling. The title itself is subtle in its irony Sassall's may be viewed as a fortunate man, but will be burdened by his limitations as a doctor. Berger's suicide years after the book was published reminds us of the emotional taxation doctor's face, however Berger has created an iconic character who cared for his patients in a way that ought to be emulated in the modern day.